August 30th, 2008
Apologies for not posting this last night, I got the pics ready and then…fell asleep. Well, fell into a comatose state with my cat on my legs anyways, it's pretty much the same. This week…chou tsukaremashita yo…honto ni.
SO Kanuchi! I am very excited for this game, I'm hoping it will embody the great storytelling skill of Idea Factory along with fun gameplay. It's scheduled for September 25th for the PS2 from Otomate
The main character has grown up with her uncle, a blacksmith, in the small village of Yoruha, but one day he falls ill. A visiting warrior is asking around for a smith, and she volunteers. Thus begins her involvement with the members of the Takamahara guard.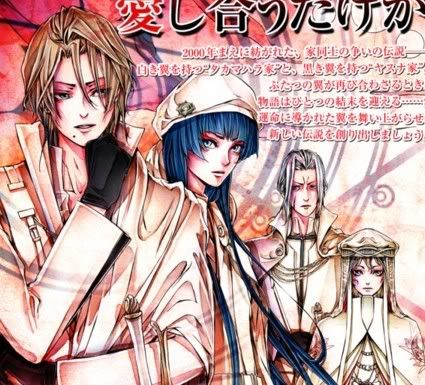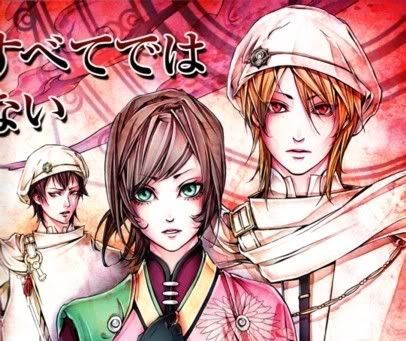 I'll post tomorrow about the characters in the guard, and a little about the background to the two-part adventure, but this post is just to show the gameplay.
Other than the adventure (visual novel) part, the main character has to work on her smithing skills to make weapons that her customers want. There are 6 types of weapons, and you have to practice and gain experience in order to make higher-level weapons.


All the possible things you can make.
Also, to make weapons you have to gather materials, and depending on what you need, you may have to travel pretty far.


Regions you can travel to for materials.
Once you have everything, you can set about making your weapon.


Choose your weapon type.

Choose your weapon! It shows the materials and the level.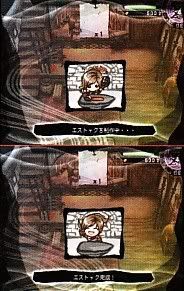 Smithing in progress!
It's interesting that the character doesn't actually fight, but she does make weapons for the members of the palace guard. Other than the smithing, you also need to take care of your character by taking relaxing baths and cooking for yourself.
That's it for tonight! Sorry it's so short, I'm exhausted.
Leave a Reply