November 26th, 2008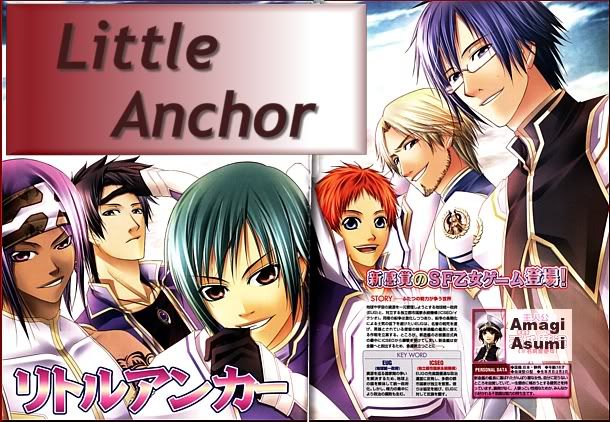 Do you see that? Do you see the "SF" in the pic? Yes, this is the first EVER sci-fi otome game, being released next spring by D3 for the Playstation 2.
First things first – the characters!
From left to right:
Viore Lafare CV: Taniyama Kishou Country: Yemen
Riu Rei Shun CV: Sugita Tomokazu Country: China
Joshua Reinberger CV: Okamoto Nobuhiko Country: Czech
Lucio Suarez CV: Ohkawa Genki Country: Portugal
Alva Loren CV: Fujiwara Keiji Country: Italy
Shiranami Yukino CV: Midorikawa Hikaru Country: Japan
Well, I guess the Americas are too boring to have astronauts on this ship *sniff*, but that's ok.
Leave a Reply