October 21st, 2011
I decided to get both animates finished in one day. Turned out that was a good choice, since I didn't get much at them anyways.


At one I just got the new B's Log, which came with a Tokimemo 3 clearfile, and old Cool-B. and at the other, I didn't get anything! They didn't have any great extras for games, and not much choice for other stuff in otome games, so I headed over to the nearby Traders and bought a few games there.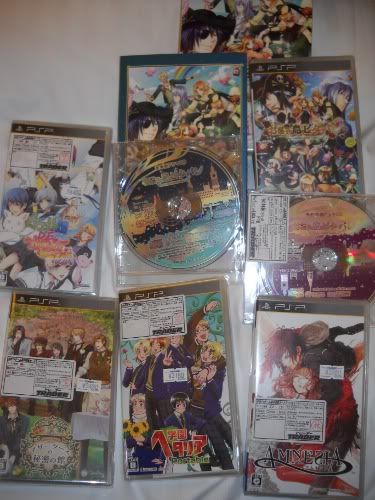 Both Peter Pan and Mother Goose from Quinrose, as well as Amnesia, which was one of the games I couldn't get at Book Off, as well as Kaerubatake and Hetalia. Hetalia I bought mostly on a whim.
Leave a Reply