October 27th, 2011
Well, I got to Otome Road too early today(ok, a few days ago, this is late!) and then it started pouring, so I didn't do much shopping until the afternoon. I found the Book off (conveniently between Ikeubukuro station and Otome Road) and bought a couple games, then headed over.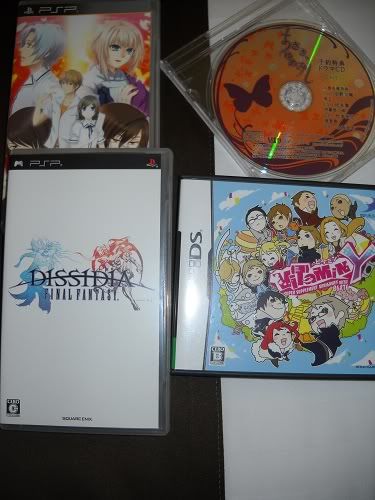 Since I hadn't tried K Books yet, I went there, and it was awesome! Lots of stuff, they have baskets of furoku and thingies that you can't usually get separately. And a great selection of drama CDs, I really have to make notes of what I want now.


Yay, a Nachi facecloth, heh. And finally got WagaHana

Doesn't look like too much but several solid purchases in there!
Leave a Reply