February 2nd, 2012
I actually thought about doing this while I was on my trip, but I didn't have time. I had a really tough time finding Otome Road, but once I got it down (took a couple times), I thought it would be great to have a photo guide because there are some good landmarks for it. This guide starts from Ikebukuro station since you'd have to be crazy to drive in Tokyo.
Now, one of the simplest ways if you're ok with asking people directions (and they either don't know, or you're shy about asking where Otome Road or animate is), is to ask how to get to Tokyu Hands. The Tokyu Hands store is a hop skip and a jump away from Otome Road, just on the near side of the highway overpass.
If you'd rather find it yourself, here's a guide.
First, a linkie to a Google Map of walking to the Ikebukuro Animate. If this is enough, fantastic. However, when I went, I had the Otome Shopping Guide with a diagram that looked pretty similar to this, and I TOTALLY got lost. Partly my own fault for thinking I could wander around and find it.
Anyways, start off in Ikebukuro station. Depending on which train/subway line you take it will be different places, but once you exit you'll likely be underground. Now, if you can, use exit 35. This is the closest to the street you need to go down to get to Otome Road. It may feel like you're walking underground forever, but it makes things easier!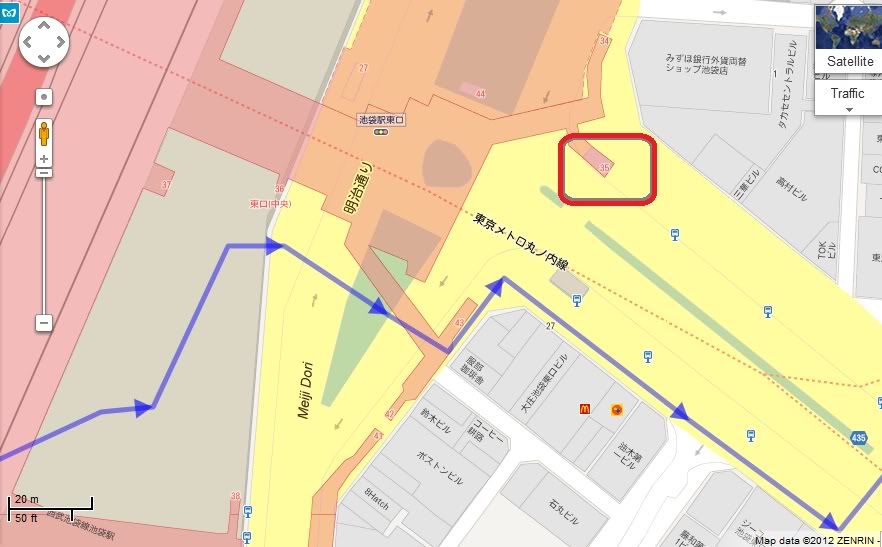 Exit 35.
If you can't, you may end up going out the main entrance. You want to cross the big road in front of you, and start going the road that looks like this.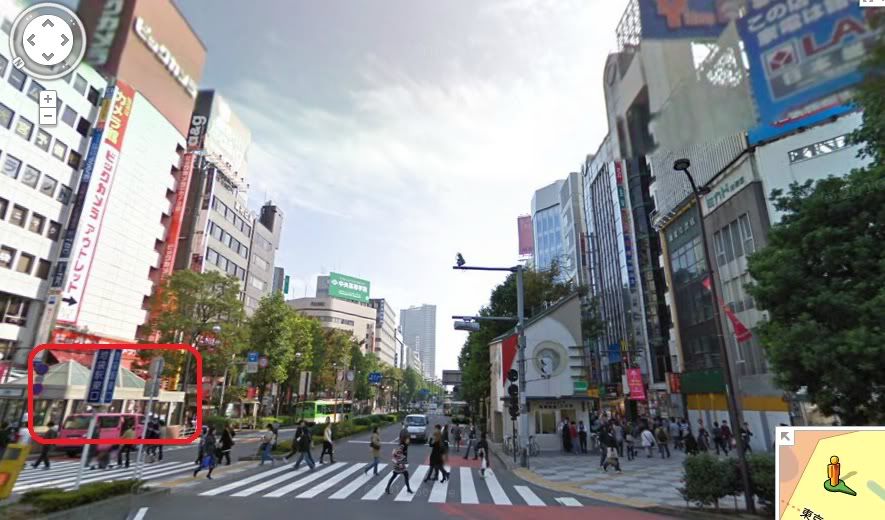 The red box is the Exit 35, you want to be on that side of the road. Notice on top of the building above it, the red cube with the Bic Camera (in Japanese) on it.
Now,once you get to exit 35, turn around and look back, you should see something like this: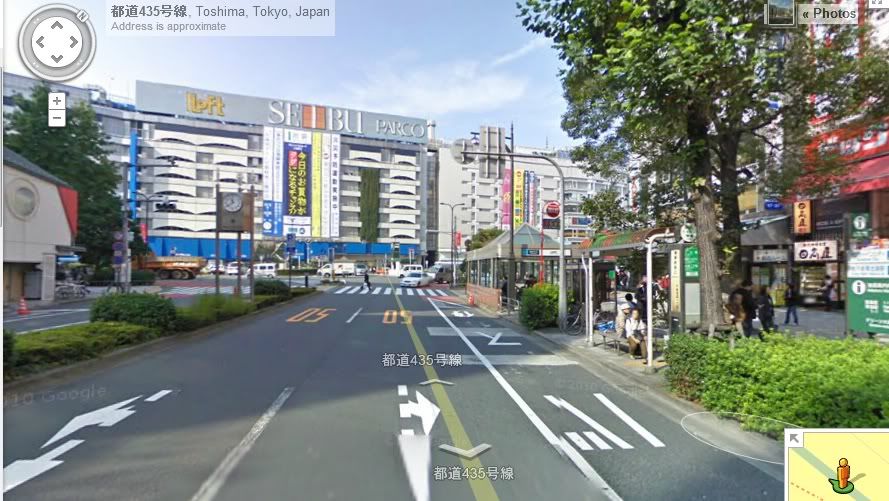 Tuen back around and continue going down this street, but not far. There will be a crosswalk, and two roads going off to the left. Don't go down the first one, but the second – the Lotteria should be on your left.


Leading up to the turnoff.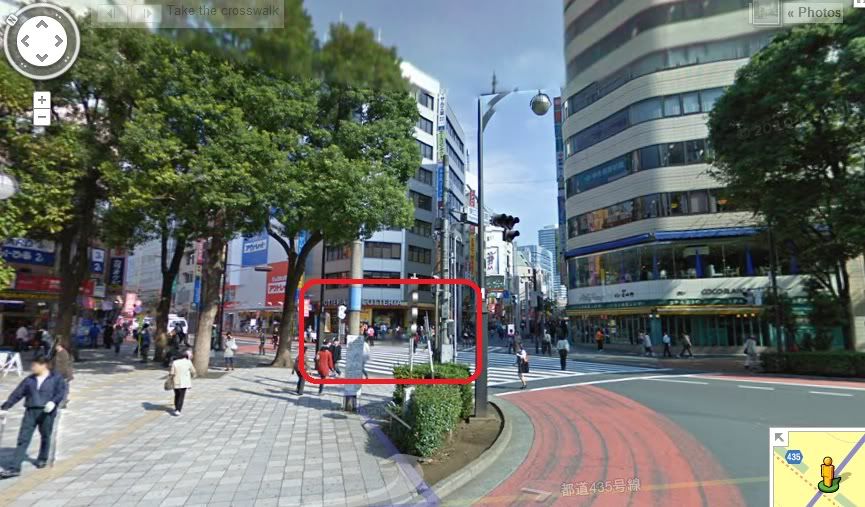 See the red box? That's the Lotteria, you should go on the road to the right of it.

Now if you see this before you, you're practically there!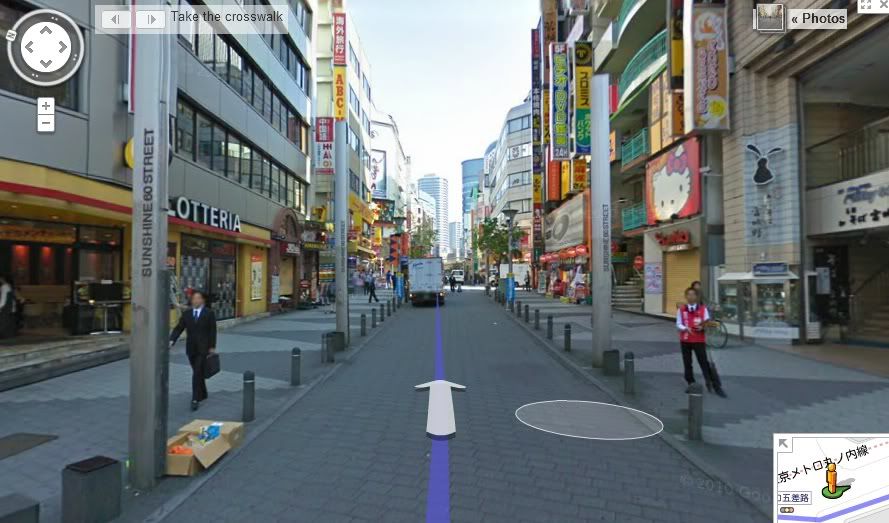 Lotteria on the left, Sanrio on the right. Now just keep walking down this road, past a Denny's:


Past KFC…


Past Book Off (it took me a while to find this as well, since in addition to being recessed the sign is orange instead of yellow!):


Actually if you have time check the Book Off out, it`s pretty good.
And finally you`ll get to Tokyu Hands – almost there!


Now, see the overpass? You're going to go under that, and get to that glass building, the Toyota Amlux building..


(This pic is shown from where you end up across the street.) Admire the cars inside – just kidding, we have otome shopping to do! Now at this point, you can either go straight from the crosswalk, or you can turn right. Both choices are good, but I'm going to go right. Just 'cuz. So follow those mini trucks!


Hmm, what's this 7 story building? It's Animate! You have now arrived at Otome Road, dance, jump for joy, whatever you feel like!
Now, Otome Road can both feel small and big. When you first see it, it seems small. Yay an animate, yay a K Books. But don't be fooled. Let's take a tour of all the otome shops (or at least the ones I went to).
Once you're done with Animate, keep going down the same road. Two doors down past a ramen shop, there's Lashinbang:


If you find out what the deal is with the name, please tell me. This has games, DVDs and CDs, and I'm not even sure what they have on the second floor.
And look what's right beside it! K-Books Anime. Enjoy this as well.
You may be thinking, "Is this it? Is this all of Otome Road Lijaka?" NO. NOT AT ALL.
Continue down the road.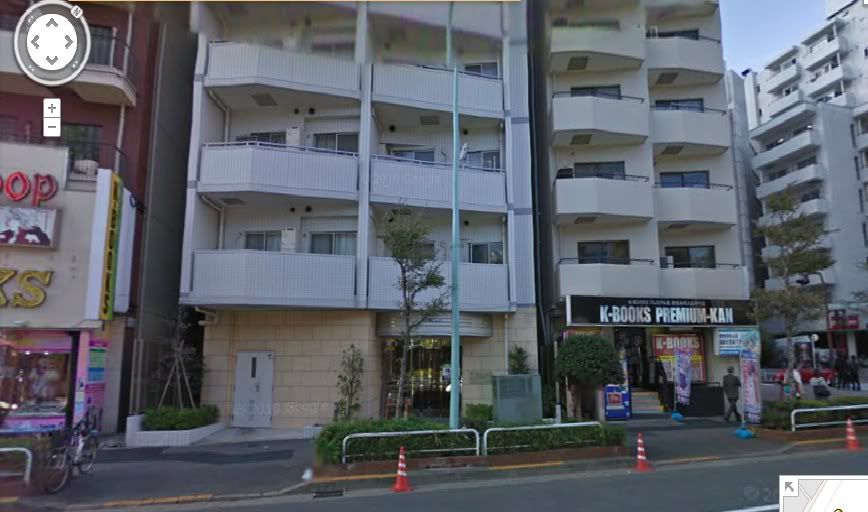 I didn't go into this K Books, because I think it's mostly cosplay and I was on a serious game mission. But I'd love to go and explore. And hmm, I see a red sign on the right, what could that be?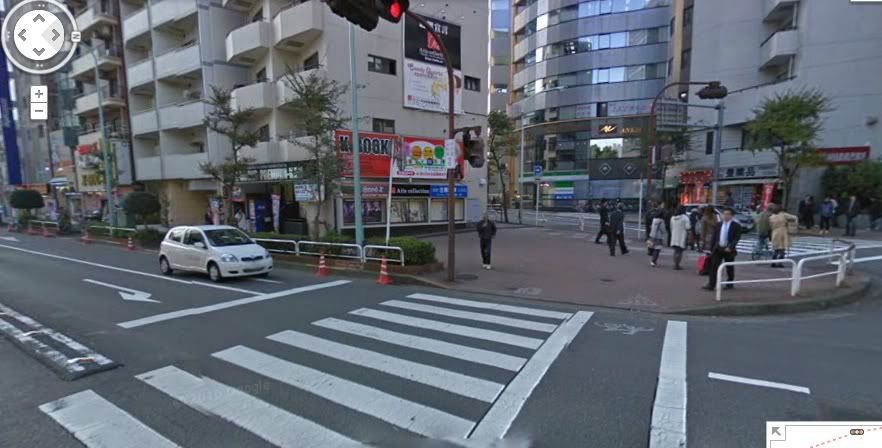 Hm still can't see very well.


Oh yes, the holy of holies for doujinshi, Mandarake. This may not be the multi-story monstrosity in Akihabara, but it is almost ALL for women. Rock on.
You may feel an urge to stop here. Animate, Lashinbang, K Books Anime and Premium, and Mandarake can take quite a bit of time. It seems like this might be the end. But I think we should keep going. Don't turn around (in fact I would save Mandarake for later to browse at leisure), but keep going down the same road.


Focus on the red box. Let's get closer…


K Books Doujin. This is the ONLY place I found doujin otome games. They had one small shelf upstairs for games, and I found them there. If I could go back right now, that's one of the first places I'd go.
Surely, you're thinking, that must be it? But don't you feel like something's missing? I can't quite place it, so let's go down just a little further.


K Books Comic. Just in case you haven't gotten enough otome stuff, this can probably fill some empty spots in your bag (and empty some of your wallet). They had back issues of otome gaming mags here…very tempting.
So those are the stores that I found on Otome Road. Mandarake and K Books Doujin alone took hours of my time, and I think I ended up visiting Otome Road three or four times (in four days, I was getting a little embarrassed by the end because they recognized me).
If anyone is heading to Tokyo, I hope they find this useful – I wasted hours looking for Otome Road, but once you figure out the basics it's very close to the station, and oh, such awesome shopping!
Leave a Reply